DEMITRI DOWNING
EXECUTIVE DIRECTOR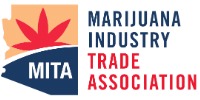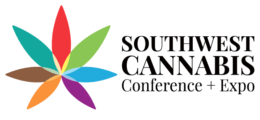 Demitri Downing an ex-prosecutor has been in the middle of the development of the medical marijuana industry since August 8, 2012. He has developed a deep understanding of the nuances of the emerging industry even guiding in the writing of Prop 205. In 2016 Demitri Downing became the founder of MITA, the Arizona Marijuana Industry Trade Association (formerly the DNA dispensary Network Association), Arizona's first and largest industry trade association. He is also the Co-founder of the Southwest Cannabis Conference and Expo and founding member of NICC, National Indian Cannabis Coalition, an organization focused on guiding native communities into emerging Cannabis market opportunities. Prior to spearheading this project Demitri has distinguished himself in the Cannabis industry with his understanding of regulatory structure and the emerging marketplace in Arizona and nationally. Demitri, through his company PolicyQuake has lobbied in Nevada & Arizona for pro-industry changes in the law as well as advised and helped develop numerous dispensaries and cultivations operations. A registered lobbyist and former Tribal Prosecutor Demitri brings to the industry a level of professionalism, compliance and accountability. Demitri is currently working on a many projects in different States to help advance the growing industry and business interests and is also an advisor to the Arizona recreational initiative committee. Demitri Downing is graduate of University of Arizona College of Law and currently based in Phoenix Arizona.
Contact Demitri at: demitridowning@gmail.com, Or call 520 909 4334
DAVID FOWLER
EXECUTIVE MARKETING DIRECTOR | DIRECTOR OF STRATEGIC PARTNERSHIPS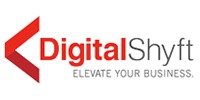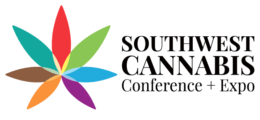 David Fowler, a  career entrepreneur, and a 15-year C-level veteran is the Co-Founder of Southwest Cannabis Conference & Expo and currently is the CEO/Founder of Digital Shyft, a digital creative, and marketing agency for the cannabis industry.  Digital Shyft began in 2013 as an all-purpose agency, but quickly focused on the cannabis space after being contracted by Bloom Dispensary in 2013, soon after Digital Shyft began servicing many more clients in the cannabis space, DispensaryPermits.com, CannaCon.org and SWCCExpo.com just to name a few. Digital Shyft has built a trusted brand as the go-to company for creative branding, marketing, and web development, supporting over several dozens leading cannabis-related businesses and clients.   Digital Shyft is a full-service performance marketing company that can create and deliver digital solutions which include large-scale websites, mobile apps, tablet publishing, paid media, social media campaigns and search strategies.  Expertise encompassing all digital and print marketing channels – Email, Display, Social, Search, and Mobile – Digital Shyft orchestrates acquisition and engagement programs that deliver results that are scalable, repeatable, and sustainable. David Fowler has been a creator and facilitator of leading-edge ideas and strategies in the arenas of internet marketing, sales, brand  and business development for the past 12 years, being involved with numerous successful startups, product launches, and Fortune 500 companies.
Contact David at David@DigitalShyft.com or https://www.linkedin.com/in/davidfowler