December 1st 
MITA's 2nd Annual Winter Charity Golf Tournament 
MITA is pleased to announce the Second Annual Winter Charity Golf Tournament. This year we are going to be donating a portion of all the proceeds to Arizona Helping Hands. Make sure to bring an unwrapped toy to donate! The foursomes will be composed of cannabis industry executives from the local area and nationwide. MITA has searched high and low to bring together the biggest list of who's-who in the Arizona cannabis industry. After the tournament network and have drinks with all of the players, sponsors, and other cannabis executives who were unable to make it on the green. No matter the segment of the industry you focus on, we'll have decision-makers and valuable contacts there for you to meet. We will see you on the course!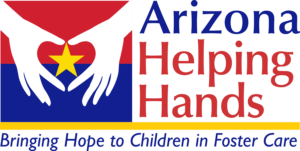 Why we've chosen arizona helping hands.
Arizona Helping Hands mission is to provide essential needs to children in the foster care system in Arizona along with promoting safety, permanency and health. All in which we would like to promote with a goal of raising around $25,000 & donating over 150 toys!
Breakfast Bar & Industry Networking Sponsor
Joint Blunt/ Drink Cart Sponsors
Notable companies and executives that have participated: