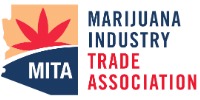 Arizona's Premier MMJ Industry Meeting & Networking Event
Thurs. September 28, 5:00 PM-10:00PM
Saguaro Hotel Scottsdale
Come meet our new preferred vendor at MITAz meetings.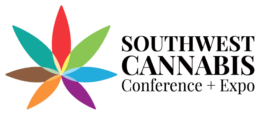 Please Thank Our September Meeting Host
SEPTEMBER SPECIAL GUEST SPEAKERS
Congressman Ruben Gallego – 
United States Congressman
Will be present to inform audience of current trends at the United States Congress regarding marijuana policy reform and listen to concerns of Arizona cannabis industry members.
THANK YOU TO THE FOLLOWING COMPANIES WHO BELIEVE IN BUILDING A COMMUNITY TO SUPPORT PROGRESS! 
Meeting Agenda:

5:00p.m.-6:15p.m. Networking 
6:15p.m.-6:20p.m. Welcome By Demitri Downing
6:20p.m.-6:30p.m. Announcements
6:30p.m.-6:45p.m.  TBD
6:45p.m.-7:00p.m.  Legislative Update MITA PAC
7:00 PM – 8 PM TBD
Call to the Audience
8:00 p.m- 10:00p.m.  Continued Networking 
IF YOU HAVE ITEMS YOU WISH TO ADD TO THE MONTHLY AGENDA, ANNOUNCE AN EVENT, BECOME A MEMBER OR  SPONSOR A MEETING CALL 520 909 4334 or email info@mita-az.org
About MITA Az: An Industry Working Together Is Stronger As One
MITA is the voice of the Arizona Marijuana Industry. Our mission is to help Arizona's marijuana industry businesses stay informed, network, and thrive. MITA works directly with members and policy makers to ensure that Arizona's program is fair, tightly regulated, and successful. Click here to email MITA to learn how to activate your MITA membership for continued access to our monthly meetings, and to receive discounts on future events we are partners of, exclusive access to industry information, special training and educational opportunities, local business connections, and brand recognition. We offer both business and individual memberships.
To further enhance your business presence with MITA and the businesses we serve, we also offer both association sponsorships and meeting sponsorships. Click here to email us for more information on these marketing opportunities..